MultiCardKeno.com » Blog »
Keno Scratch Card Blog #21: Back to My Favourite

Welcome to yet another Keno scratch card blog.
This week, we are going back to one of my favourite scratch cards. We're doing a Keno scratch card of course, but we're also going to be doing Lucky Lines.
I've written about that one before – it's easily my favourite card for scratching because there's so much to it and so many ways to win. It's only $3, and it's one where I really feel like I get my entertainment value out of it.
Here are the two cards: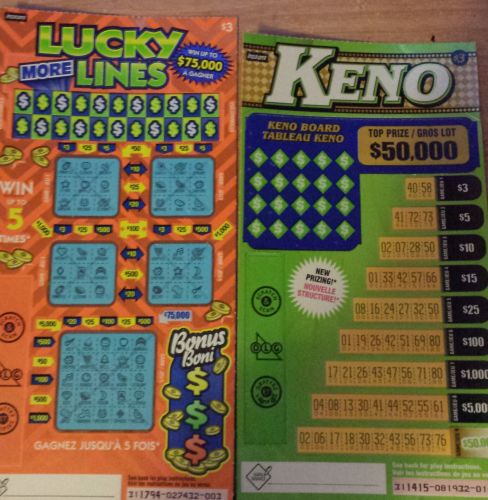 And we start off with 69, 32, 21, 30, 19. Really nothing notable at all – we got 2 numbers on the $50,000 row but NOTHING on the first four rows. I don't think I've ever seen that before. Not sure if that's a good sign or a bad sign!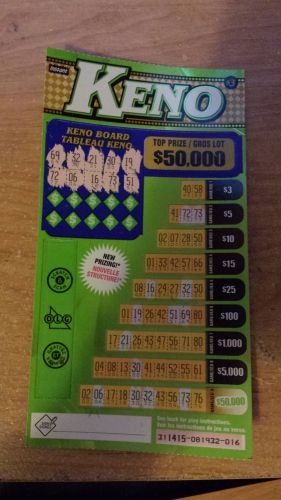 Okay let's do the next row: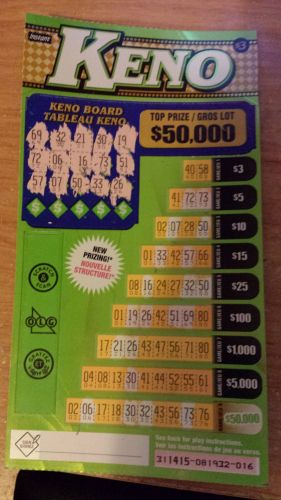 Okay that's better. We got 72, 06, 16, 73 and 51. 2 off the $50,000 prize but more importantly two nubmers off the $5 prize. We just need 41 for $5 and a $2 profit. Will take that.
Okay the 3rd row gets us 57, 7, 50, 33 and 26. So no prizes yet, but we get some okay ones. I really can't see us getting anything but $5 now though without being incredibly lucky. Let's do the last row and hope for 41: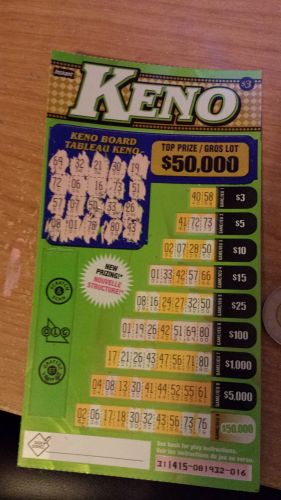 Final numbers are 8, 1, 76, 80 and 43. So darn it – we just needed 42 for $100. Ugh. That was a nice little tease at the end.
End result though – nothing. Let's move onto Lucky Lines: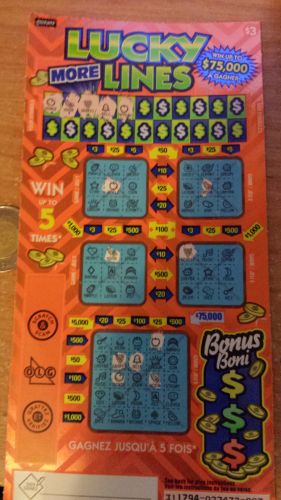 The first ones we scratched are the orange, horn, grapes, bell and apple. This was a great start in the main section at the bottom as we got orange and horn which is in the $100 row. We need music, coin and strawberry there for the $100 prize. Otherwise, really nothing noteworthy this early on.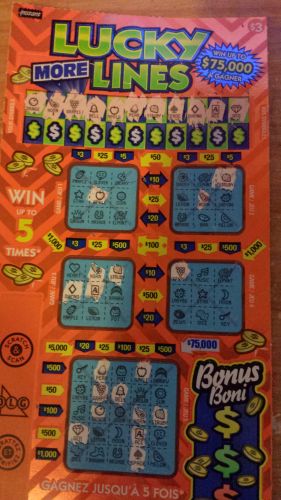 Okay after that last scratch, we got the pear, strawberry, spade, diamond and the ace. Boy did that open things up. We need the key, coin and melon for $5k. Also just the coin and music for $100. And a horseshoe for $5 or rainbow for $500. With 11 symbols left to reveal? Holy crap do I ever love this game.
Next 5 symbols are Cherry, Star, Moon, banana and Bar. Many opportunities to win here although I love we have missed all 5 of the $75k symbols so far. Let's do the last 6 and then the bonus box.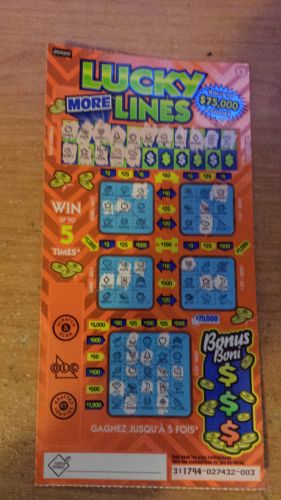 Well we did them and sadly – no winners. Oh well.
Our Most Popular Keno Casinos for United States: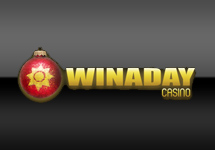 "WinADay Casino is the home of "Power Keno', the most populer online casino game with 7 Cards of Keno at once!"