MultiCardKeno.com » Blog »
Keno Scratch Card Blog #18: Oops Forgot About Keno

Okay so this week – no Keno cards. Not exactly sure why – I returned from the store and sat down to this and I'm like "duh – I forgot to buy a Keno card".
Yeah – that's pretty bad.
Or maybe it is DESTINY? And not the boring XBox game but actual, real destiny.
Who knows, but today we have the following two cards: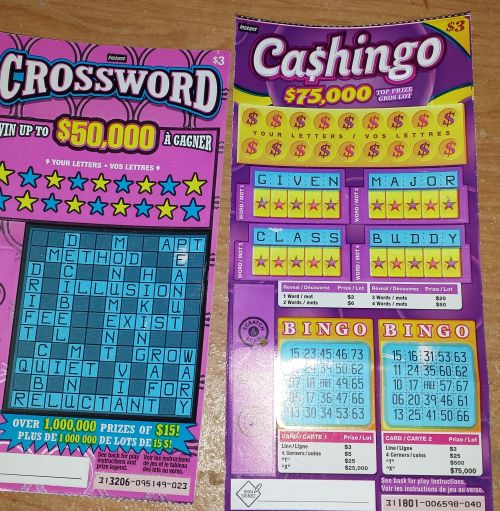 So we have the Crossword card which we will do first, then Cashlingo. My daughter will be helping me today she loves these cards and is pretty pumped.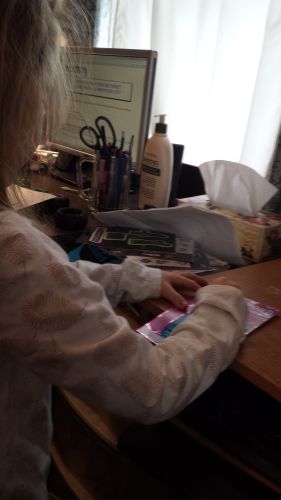 So the crossword card. We scratch off the letters and we need just TWO words for $3. If we get 11 words we win the grand prize of $50,000. Personally I'd be happy with 8 words – $5,000 for that.
Let's get on with it.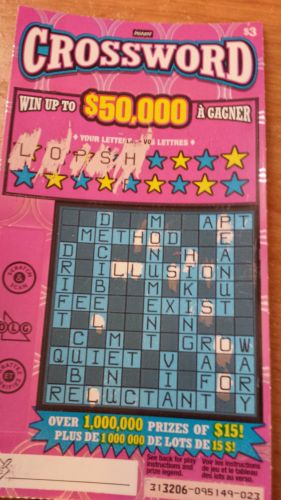 So the first scratch gives us L, O, P, S, H. It's like SLOP for someone that can't say their H's right.
Let's scratch again: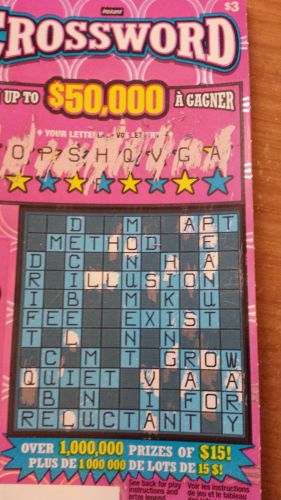 Eh – QVGA. I guess Q and V are good but rare letters so that's okay – T would be nice as that'd give us APT.
Okay next scratch: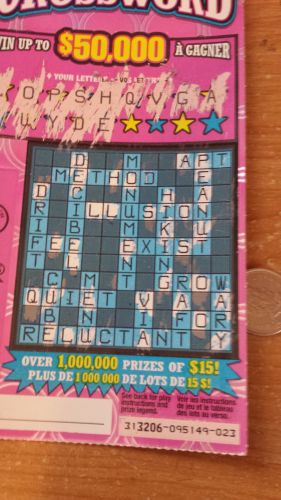 K, U, Y, D, E. Still not even one word although T would still be good. But yeah – not looking good right now. Let's scratch the last 4 letters and get this one over with: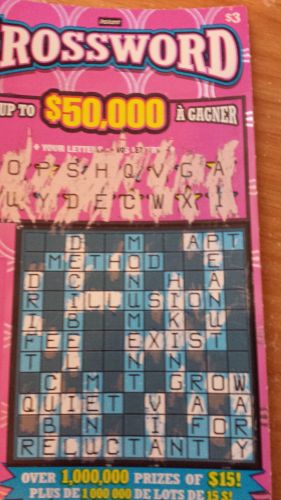 YIkes, C, W, X and I. That really sucked. We got VIA for one word. An N would have been sick as would a T. Not a big fan of the crossword puzzle cards probably won't do those again. Oh well – onto the next one – CASHINGO.
So it has a $75,000 top prize. It's sort of like the crossword where we scratch the letters and then we get prizes if we get the words. There is also Bingo as we reveal numbers as well. All we need is a line for $3.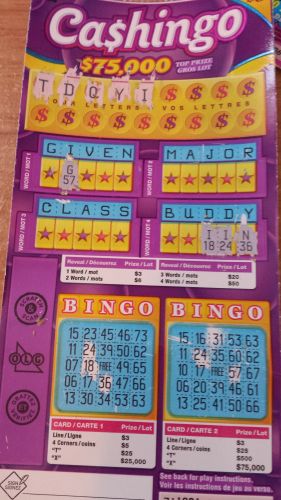 Okay so this is pretty cool. We scratched off the letters T,D,Q,Y,I. Then we scratch that off on the words. Whawt's really neat is when we scratch them off we get the bingo numbers that we scratch off.
Cashlingo is a really cool game.
Alright onto the next numbers and letters: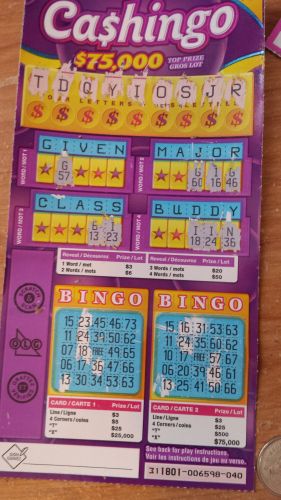 O, S, J, R. Now we need just M and A and B and U for $6 off the words and we are looking pretty good on the bingo.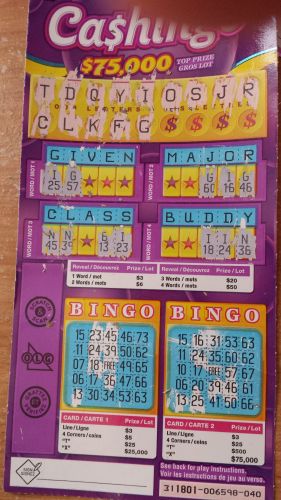 Okay so we're looking pretty good – N34 for a cash, and just the letter A would be a massive help now. 4 letters to go should be interesting. My daughter is just having a blast with this. I think I have a new helper for the future. She keeps saying "N34" over and over.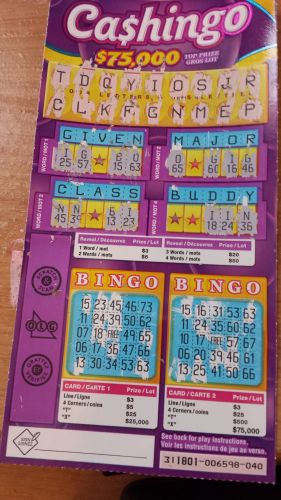 Well unfortunately we never won anything. Disappointing and if we got the 4 corners we would have won. Oh well.
Next time!
Our Most Popular Keno Casinos for United States: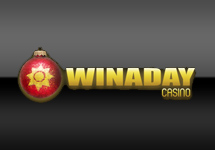 "WinADay Casino is the home of "Power Keno', the most populer online casino game with 7 Cards of Keno at once!"