MultiCardKeno.com » Blog »
Keno Scratch Card Blog #17: Horseshoes Again

Last week was so fun with the horseshoes scratch card, that I just had to buy that one again didn't I?
I mean hey I cashed a bunch last week – I just kept winning and made $12 total. Even better was it was winning 3x so it's nice to win multiple times as opposed to one big prize. Quantity over quality is the way to go.
So this week, we of course went with the horseshoes card again, and then a Keno card as well.
here are the two cards: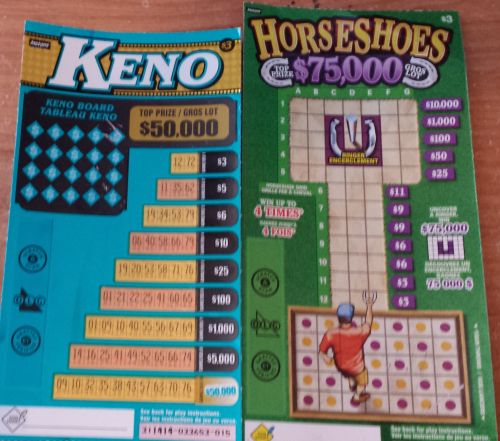 Is it wrong that even though this is a Keno blog I just want to bloody get to the Horseshoes card? Probably. Anyway let's do the Keno card and get that out of the way.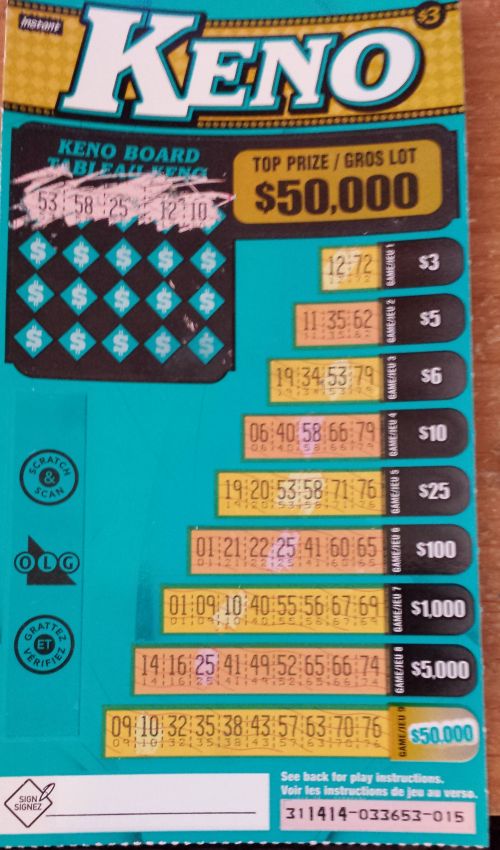 The numbers we got were 53, 58, 25, 12 and 10. So 12 was a good one – just need 72 for $3. THen we also got the 2 off $25 so that's pretty good. Need 4 numbers there still.
Let's see the next row: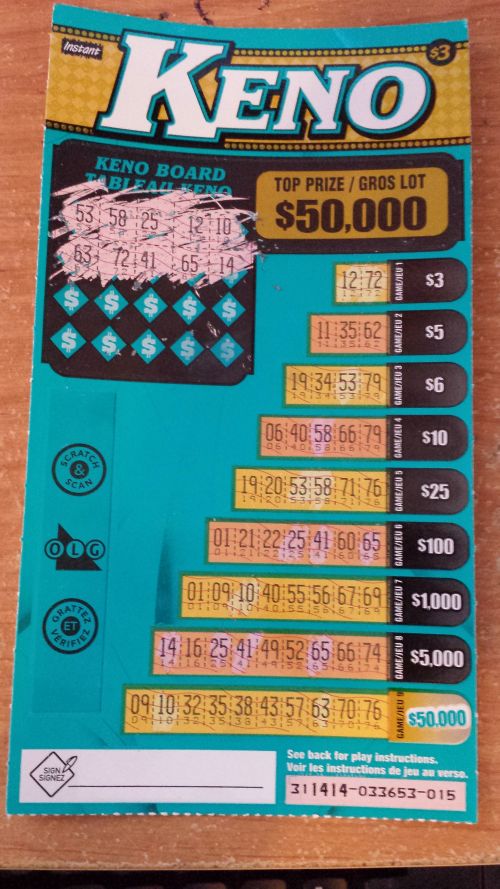 63, 72, 41, 65, 14. So boom – we got 72, that one is huge as we automatically win $3 and get our cash back. Can't ask for anything better than that – and now we are freerolling.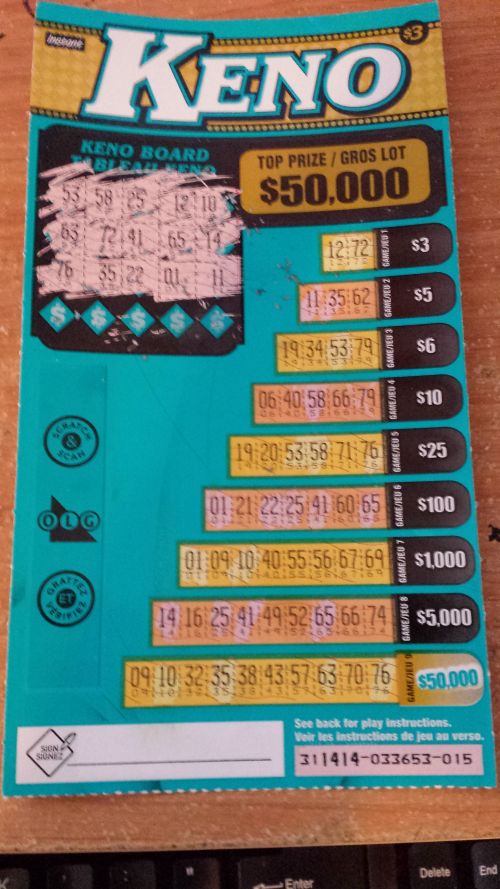 Well a couple of good ones there. 76, 35, 22, 1 and 11. That gives us just 62 needed for $5 and that's really our only possible winner. I guess 21 and 60 for $100 but can't see that happening.
Let's do the final row where I don't expect to win anything but oh well: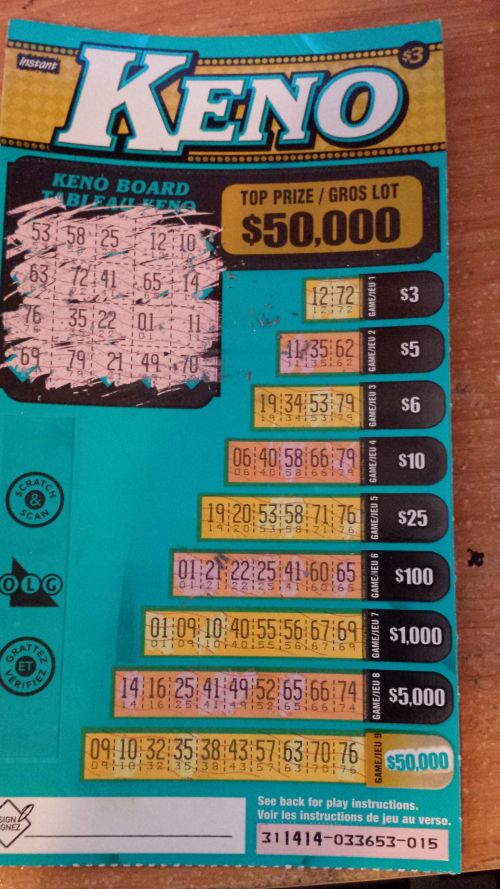 Yeah – 69, 79, 21, 49, 70. Nothing as expected. No worries – let's move onto Horseshoes.
So you want to get a row and then you win that prize for example: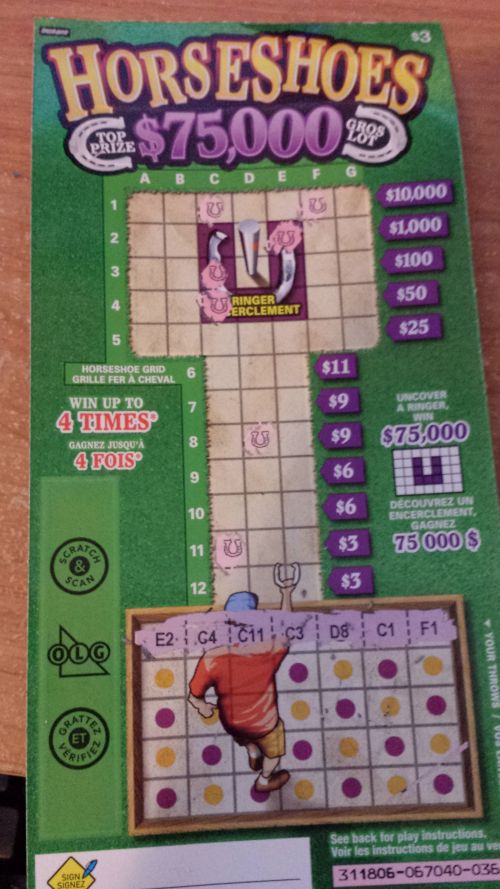 I got D8. So if I get C8 and F8 then I win $6. Easy enough right?
And the big one is the horseshoe get all of that for $75k. I just need C2, E3, E4 and D5 for that I believe. That's called a ringer.
Next row scratched: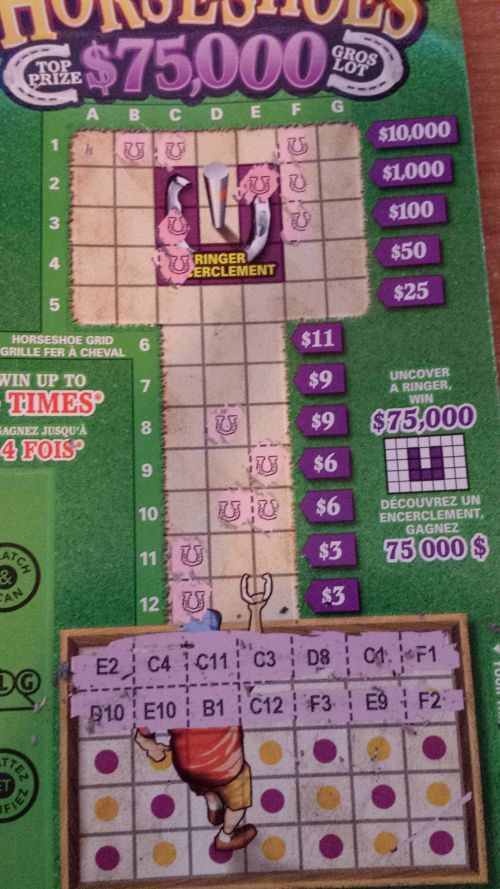 Alright so just need C10 now for $6. That would be nice.
Let us do the 3rd row: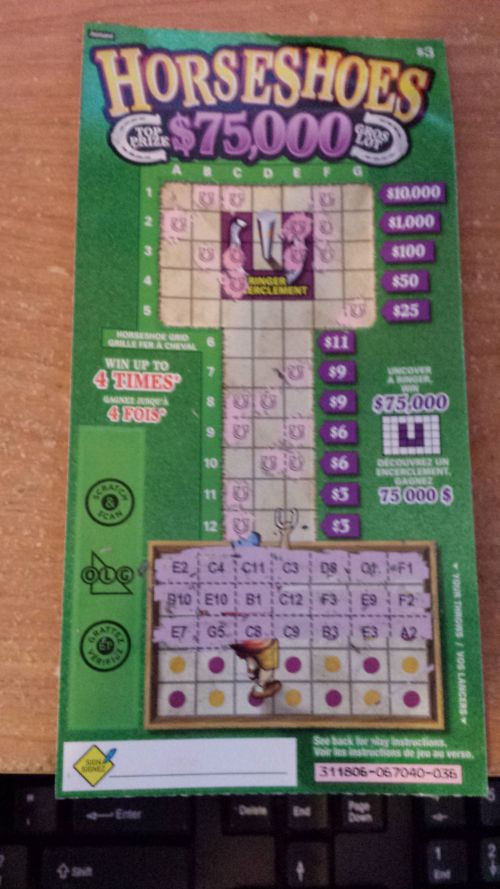 See why I love this one? It seems almost impossible to lose. 14 more to scratch, so many opportunities.
2nd last row scratched: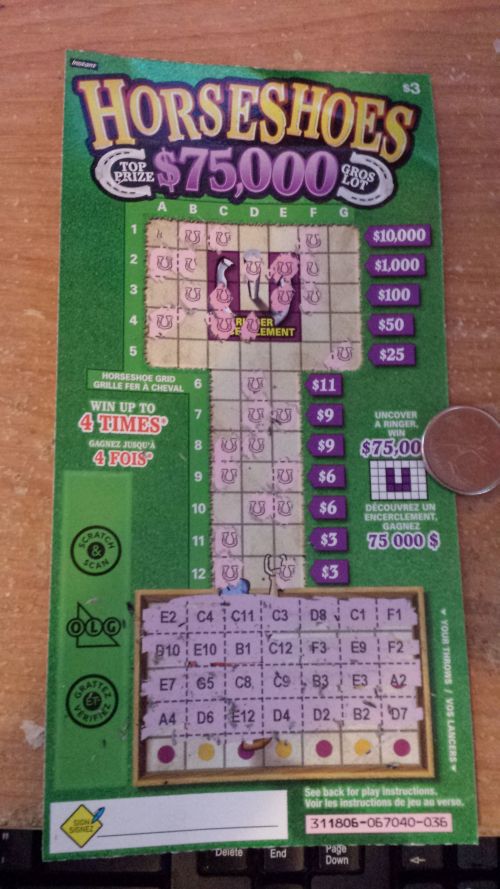 Okay so quite a few needed but we can get something. C2 and E4 would be um sick. Also C2 and G2 as well. Lots of opportunites.
We got D3 which means S3 and G3 would net us $100.
E4.
Now just C2 for $75k.
E1, no good.
4 numbers left.
D5 completely useless.
G1.
E6.
And G4.
So close yet so far.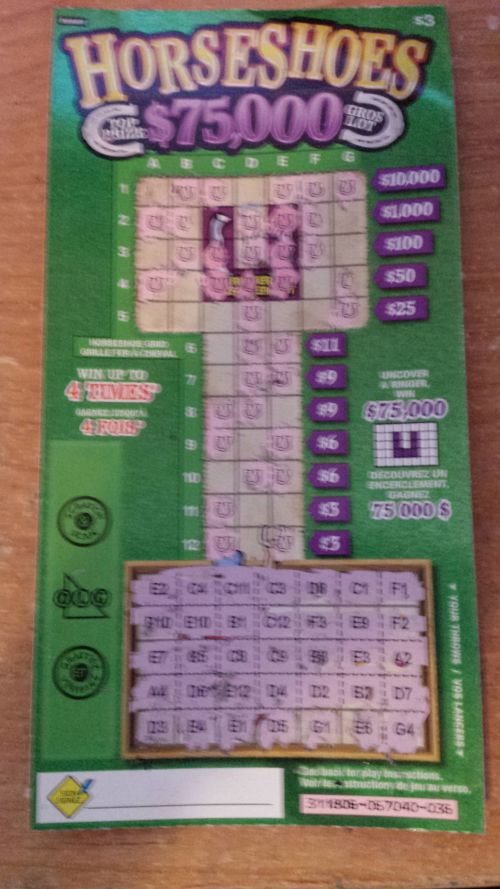 Oh well – next time gadget, next time!
Our Most Popular Keno Casinos for United States: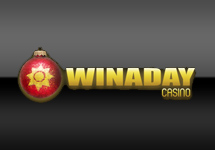 "WinADay Casino is the home of "Power Keno', the most populer online casino game with 7 Cards of Keno at once!"