MultiCardKeno.com » Blog »
Keno and the philosophy of Yin Yang

Keno is a common game in most casino sites these days. It's a staple for people who really understand the fulfillment that comes with playing it.
In Keno, ping-pong balls marked with numbers between 1 to 80 whirl in a mesh cage or glass bubble. After a few minutes, 20 balls are randomly selected, and are chosen as that game's ultimate winning. If you are a die-hard player of Keno, this affair is as easy as randomly picking the correct number.
But if you ask any one of the casino executes out there about Keno, their answer will be anything but simple. They will tell you that for people who really get involved with Keno, it's good and bad. Depending on one's luck, a player may win or fail to win.
Keno is believed to rely on the philosophy of ancient Chinese Yin Yang and how things work in the cycle. You see, Keno traces its roots back to the ancient era of the Chinese dynasty. So the relationship between Keno and Yin Yang is so strong that it can't be ignored.
To make Keno even more realistic, let's take a look at a typical Keno display board or ticket. These items are usually divided into two sections. But whether this is fact or myth, it's often alleged that each of the two sections represent the dualities of Yin Yang.
How Keno started
Keno is said to have originated from China, and this is a fact established from the way the game reflects all elements of Yin Yang.
The game was founded around 200 B.C, and was inspired by an ancient Chinese poem called The Thousand Character Classic.
In this poem, there are 1000 characters of the Chinese language. All the characters rhyme and make sense. That's the reason the poem was used to teach children the Chinese language.
In this poem, characters represent fancy elements like salty river, precious plums, mystery and so on. In other words, when people played Keno, they placed bets on Chinese characters rather than placing them on numbers – like we do today.
If you were to play this type of Keno, you would place your bets on Chinese characters with varied meanings. For example, you would place your bets on the ''stupid loser'', ''cloud'' or ''dew'' characters. The 'stupid loser'' character has been the subject of curiosity among many players though.
The Keno card
A typical keno card is divided into two sections, the upper and lower parts respectively. But the lower part tends to have other sub-divisions as well. These sub-divisions represent an Eastern philosophy that highlights the relationship between Yin and Yang.
The philosophy
The philosophy states that everything that exists in this world is connected together in some way. The two halves are equal, the same way half of a circle would connected to the other half to make it complete.
Other good examples of this philosophy include light and darkness, man and woman etc. These parts cannot function without the support of the other. It is through this idea that Keno thrives on.
Exploring the relationship between Keno and Ying Yang in the physical world
Keno and Yin
The Yin side of Keno is viewed as the flipside of the coin. Some people think the game has lost its appeal in the modern day. Reports from the Nevada Gaming Control Board depict that Keno wins in more than 60 locations have dropped to 13%, which is an equivalent of $32.8 million dollars. On the upside, the win percentage has stood at 26%.
Some people attribute the low revenue to poor economic performance and other factors.
Keno and Yang
Despite the factors that some people blame for the poor Keno revenue, some casinos still reap good income from the game. Amid all the complains, you realize that some gaming premises offer it in their buffet, coffee shops, lounge, bingo and poker rooms as well. In such settings, Keno is played 7 days a week.
The Yang aspect of Keno supports the fact that Keno still thrives in some areas, thanks to the attractive jackpots and ticket diversity that casinos offer.
Bottom line
The best way to play Keno conveniently is to participate in it on the internet at the comfort of your home. And now that you know the relationship between Keno and Yin Yang, you can decide which strategies you want to use to increase your chances of winning. Good luck.
Our Most Popular Keno Casinos for United States: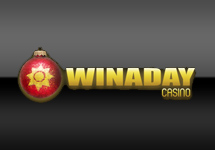 "WinADay Casino is the home of "Power Keno', the most populer online casino game with 7 Cards of Keno at once!"