MultiCardKeno.com » Blog »
5 Reasons Why You'll Love Playing Blackjack

Blackjack is a popular casino game that many people enjoy playing. It's a card game where players try to get as close to 21 without going over. The dealer deals out two cards to each player, and then each player has the option to hit or stand.
You win the hand by either having a higher total than the dealer or by the dealer going over 21. If you and the dealer have the exact total, it's a push, and nobody wins.
As you can see, the main appeal of blackjack is that it's a simple game to understand and play. But there are also several other reasons why you might enjoy playing blackjack. Here are five of them.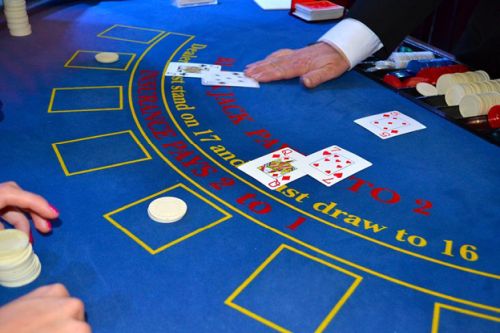 You Can Win Big Money Playing Blackjack
Aside from blackjack's straightforward rules, you can win big in this card game. Blackjack offers gamblers at least a 50% chance of winning. The odds are even better if you employ a basic blackjack strategy.
With a complete understanding of how this card game works and a perfect strategy, you can bring home some serious winnings from blackjack. But, still, even if you're not that good at it, playing by the book will give you a fighting chance to win big.
That's why blackjack is one of the most popular casino games. It's easy to learn and exciting, and there's always a good chance that you'll walk away with more money than you came in with.
It's A Game of Skill
Another reason why you'll love blackjack is that it's a game of skill. You have control over the outcome of each hand, and with a bit of practice, you can learn to play expert-level blackjack.
And this contrasts with games like slots or roulette, where the house always has an edge. Plus, the results of these games are entirely based on luck. With blackjack, you can use strategy and knowledge to tilt the odds in your favor.
Skill-based games are always more enjoyable, as they give you a sense of empowerment and accomplishment when you win. And blackjack is one of the most fun games around, so it's a win-win for everyone! So give it a try next time you're looking for an online casino game to play. You won't regret it.
It's A Fast-Paced Game
Blackjack is a fast-paced game because players need to make quick decisions: whether to hit or stay, double down, or split. Its fast-paced nature is one of the reasons why blackjack is so popular and why many people love the game.

The game keeps players on their toes and engaged because they always make decisions that could impact their hands. And this is one of the aspects of blackjack that makes it unique and different from other casino games. In most games, players place their bets and then let the dealer do all the work. But in blackjack, players are constantly involved in the action.
You Can Play It Online
Since the pandemic, the casino industry has shifted to online gambling. The online casino industry has seen a surge in popularity since the pandemic started. This is likely because people are stuck at home and looking for ways to entertain themselves.
And one of the games offered by online casinos is blackjack. Anyone can play online blackjack at any time of day. All you need is a computer or mobile device and an internet connection. You can even play blackjack for free if you want to practice before playing for real money.
That makes blackjack an appealing option for people stuck at home and looking for ways to gamble. And it's not just casinos that are offering blackjack online. Many websites and apps offer blackjack games.
You Don't Need To Know Many Strategies To Enjoy The Game
Even though you may need a strategy in playing blackjack, you don't need to know many. Instead, you can get by knowing just a few basic strategies. For example, you can use the basic strategy of constantly hitting 16 or less and standing on 17 or more.
You can also use the basic strategy of doubling down on 11. These are just a few examples, but they should be enough to help you get started. The vital thing to do is to have fun and enjoy the game. And with basic know-how, you can be well on your way to winning big at blackjack.
Play Blackjack Today
The thrill, excitement, and suspense of playing blackjack make it one of the most popular casino games. Best of all, nothing beats beating the dealer's hand and taking home the pot. And then, imagine the other player's faces when you walk away with their hard-earned money. Still, before any of that can happen, you need to arm yourself with some essential blackjack tips.
Our Most Popular Keno Casinos for United States: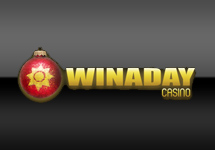 "WinADay Casino is the home of "Power Keno', the most populer online casino game with 7 Cards of Keno at once!"